The tourism bureau of Nasushiobara city
The attraction of Nasushiobara City
Introducing tourist information such as Nasushiobara city's hot springs, specialty dishes, various places, various experiences.
The best thing about Nasushiobara is the hot springs. It has the Shiobara hot spring village, which has a rich spring quality and has been loved by royalty and literary masters,then Itamuro hot spring, a medicated hot spring in Shimotuke that has long been known as a hot spring resort. You can enjoy the traditional hot springs surrounded by nature in spite of the easy access from Tokyo on the Tohoku Shinkansen, which is just an hour away from Tokyo. Each hot spring in the city is different in scale and taste, but it is an adult resort where you can spend your luxurious time by soaking in the hot spring to your heart's content.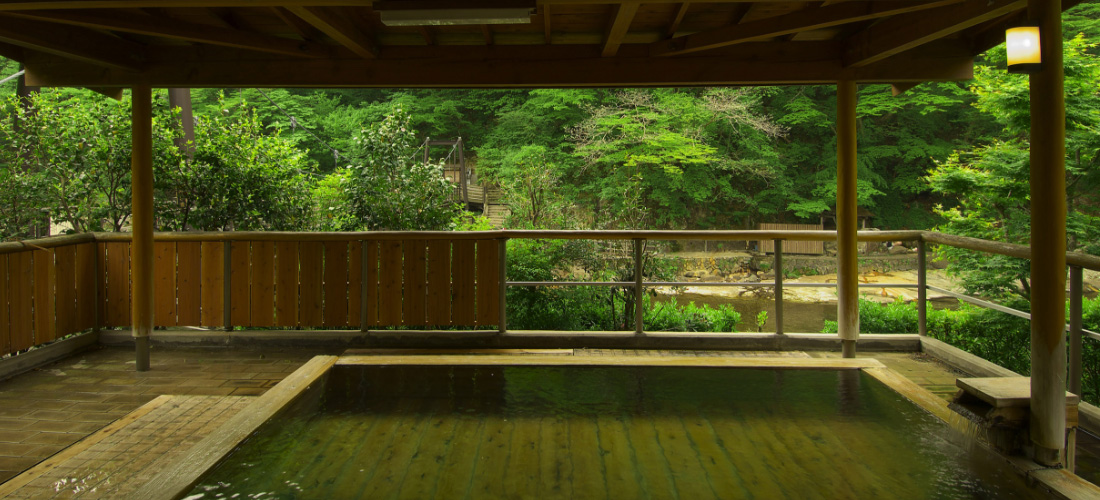 Features of each hot spring area
Shiobara hot spring
The broom river flows from the west peak of the Shiobara district to the southeast. There are 11 districts of hot springs with different spring qualities and tastes scattered along the valley. With a history of more than 1200 years, it has healed many travelers since ancient times. There are more than 150 hot springs, which occupy a quarter of Tochigi Prefecture, and you can experience various spring qualities and effects, which are said to be 7 colors. It is a hot spring area with a beautiful landscape and abundant water volume of 10,000 liters per minute.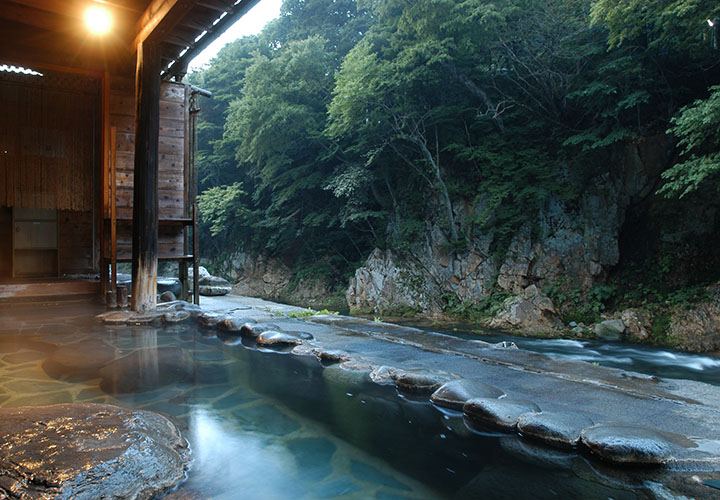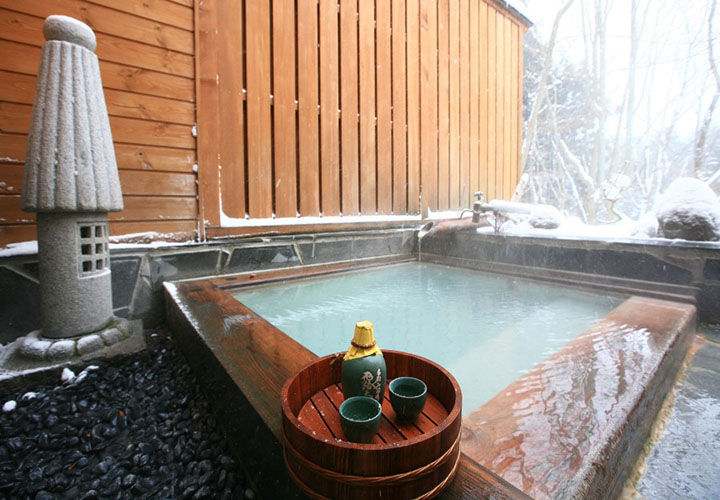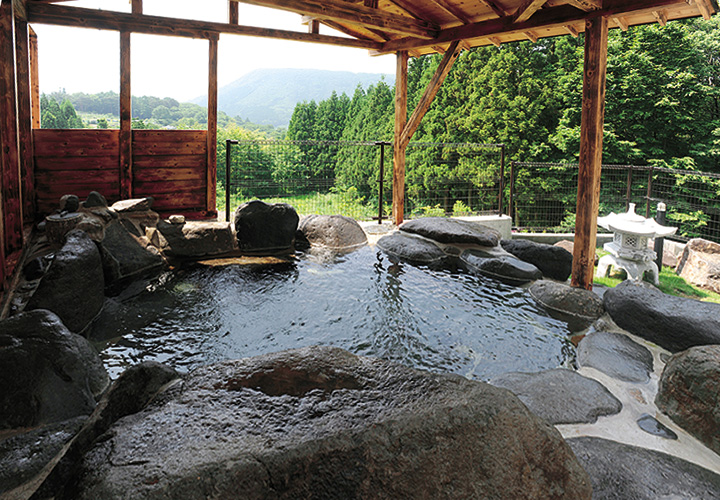 Itamuro hot spring
Itamuro Onsen, which stands quietly in the deep mountains, is known as "Shimotuke's medicinal bath" because of its efficacy, and it is a village of hot springs that blends nostalgia and newness, with history and emotions and scattered contemporary art.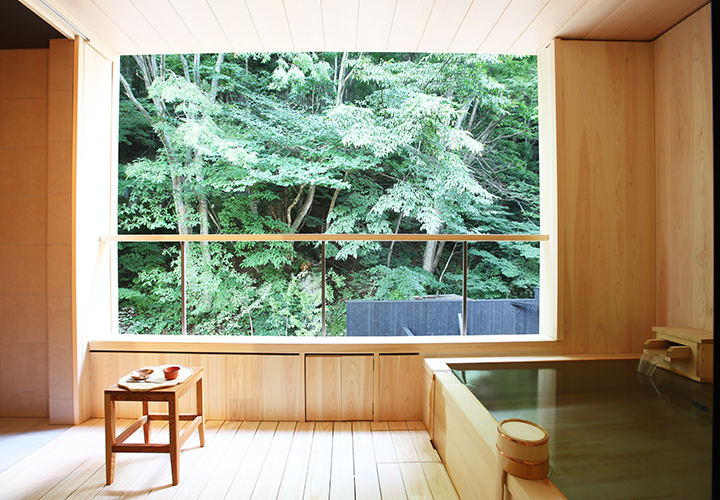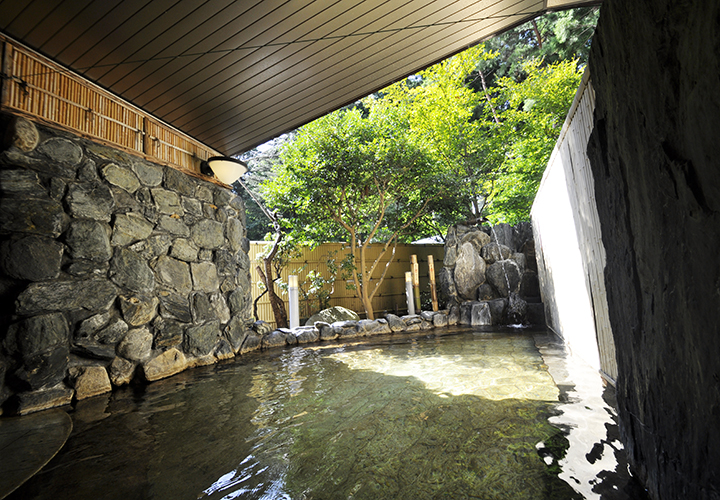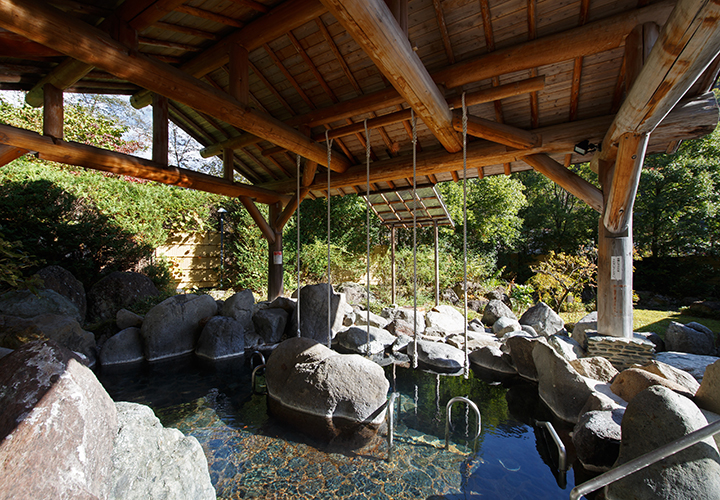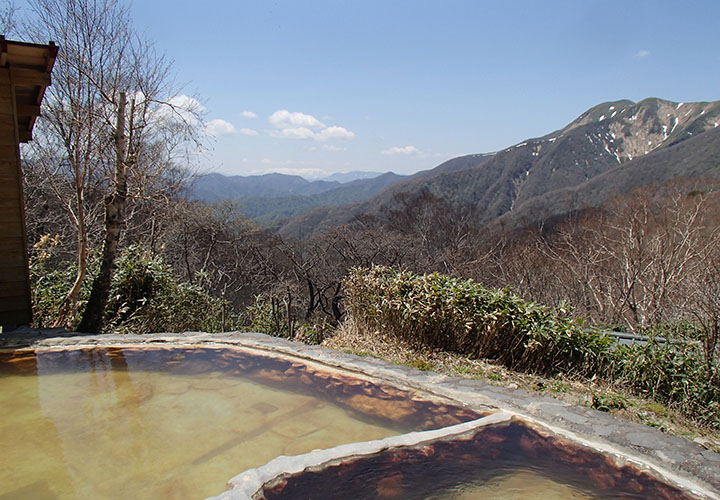 Sandogoya hot spring
Sandogoya Hot spring is one of Nasu's seven hot springs. Surrounded by the Nasu Mountain Range, this hot spring takes a minimum of about 2 hours to see the spectacular view of Miyama. Both the Tabakoya and the Daikokuya have rustic wooden bathtubs, and after 9 pm becomes a lamp lodge.
Hot spring list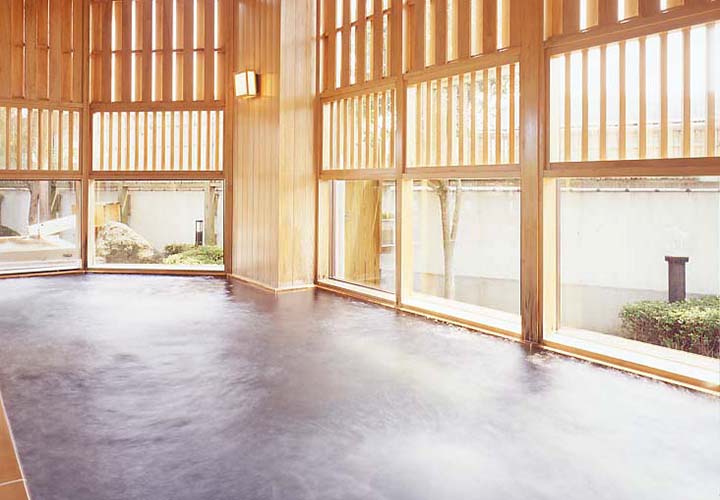 Kuroiso area
You can enjoy high quality hot springs even in the Kuroiso city area. Spend a relaxing time at Nakagawa Onsen Kaikounoyu, which is conveniently located near Kuroiso Station and is convenient for business, and Kuroiso Onsen Kansuien Kakuraku along the river.
Hot spring list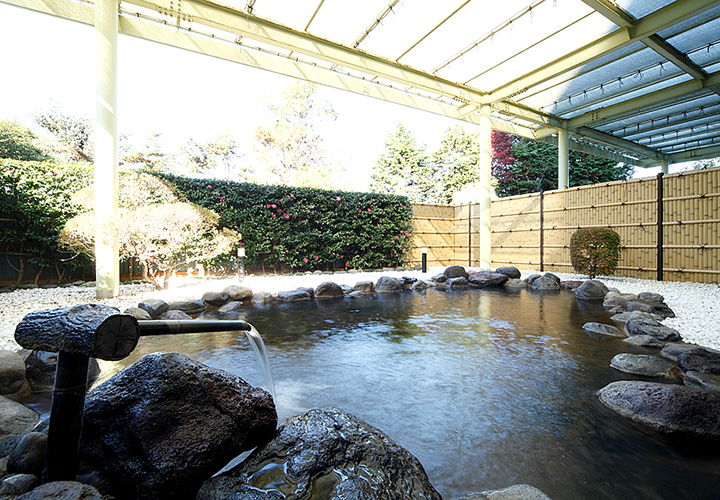 Nishinasuno area
The Nishi-Nasu area, which is not very familiar as a hot spring resort. However, it has various hot springs such as Senbonmatsu hot spring that you can take a bath until late at night even though it is a tourist ranch, Nogi Hot spring, which is reputed to be a hot spring of Atatamari, and Otakanoyu, which is a five-star Izuminoyado Otaka.
Hot spring list
Food
Nasu Shiobara, which is surrounded by nature, is a treasure trove of food. Since there are many dairy farms, the amount of raw milk produced is the highest in Honshu. There are many dairy souvenir cheese workshops that are globally recognized! In addition, the famous dish "Makigari pot", which is derived from the fact that the Japanese military commander, Minamoto no Yoritomo, hunted is a local dish unique to this region. Please enjoy the wild cuisine that is unique to the countryside.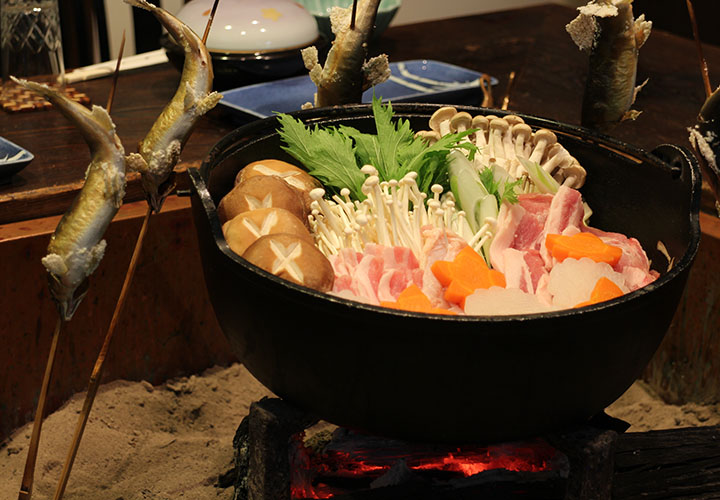 Makigari pot
Makigari pot is a local specialty dish that originated from the fact that Japanese military commander Minamoto no Yoritomo hunted all over Nasunogahara. It is said that many warlords participated in this hunt and ran around the fields. While enjoying the hunting scenery of the time, enjoy the taste of each store that is full of wildness.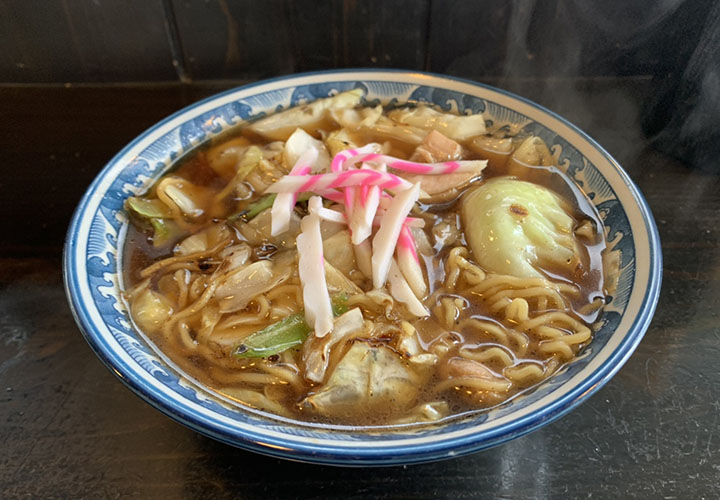 Yakisoba with soup
There are many Shiobara specialties, but the local gourmet is "yakisoba with soup". Put freshly fried sauce yakisoba in a bowl and pour soy sauce-flavored soup. There are some people who are surprised, but this is the local gourmet "Yakisoba with soup" that has been loved in Shiobara for over 50 years.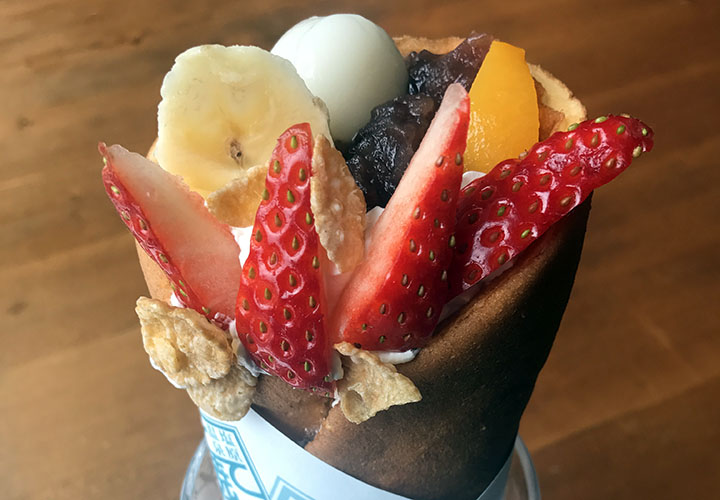 Tote Yaki
"Tote Yaki" is based on the image of a small trumpet that was used as a horn for horse-drawn carriages. Each store devises its own ingenuity wrapped in thin sponge cloth to offer attractive and unique "Tote Yaki". It is a one-handed food that allows you to stroll around the hot spring town while comparing the tastes of each shop.
Nasushiobara special product
Milk
Nasushiobara City, which is the number one producer of raw milk in Honshu, has many ranches, and farmers are lovingly raising cows. You can enjoy fresh and delicious dairy products such as milk, cheese and ice cream.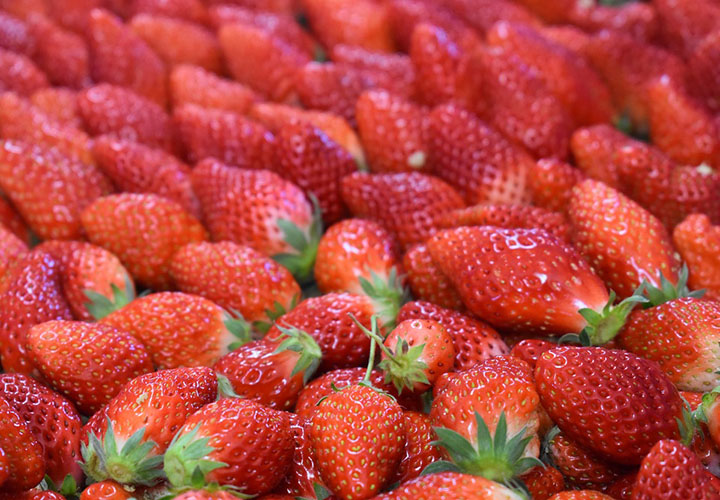 Strawberry
After all, Tochigi Prefecture has strawberries! There are many strawberry farmers in Nasushiobara City, and summer strawberry "Natsuotome" is grown, so you can enjoy delicious strawberries all year round.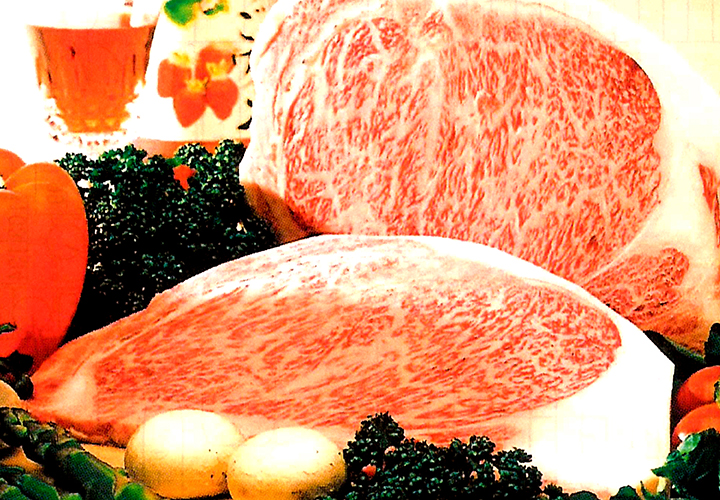 Nasu Wagyu
A special Japanese beef that a designated farmer loves to grow in Otawara City, Nasushiobara City, and Nasu Town, which are surrounded by lush nature and have a clear air. Japanese black beef with a rating of A or B3 or higher is called "Nasu Japanese beef".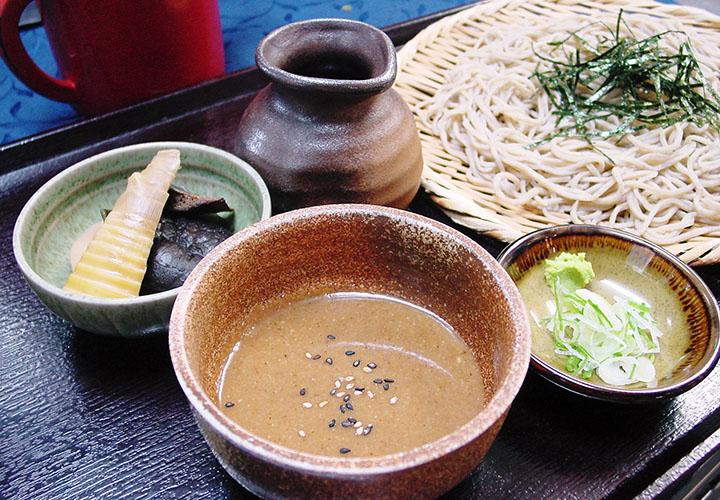 Soba
Nasushiobara's soba, which draw on the flow of the Aizu region of Fukushima Prefecture, are authentic! There are many soba restaurants at Shiobara Onsen and Itamuro Onsen, so you can enjoy delicious soba in the hot spring town. A hidden specialty of Nasushiobara!!
History
Nasushiobara has "Shiobara Onsen" which has many hot springs more than 1200 years after opening, and "Itamuro Onsen", a hot spring resort that has been counted as one of Nasu Nanayu since ancient times. After that, it was a place where it rapidly developed as aristocrats and ethnic groups pushed forward for development. The existing villas of the noble and Chinese people at that time are also registered as Japanese heritage sites.
Souvenir
The rich natural environment of Nasushiobara is full of dairy farming and agriculture, and there are many delicious souvenirs. Special vegetables such as sausages, sweets using milk and eggs, etc. can be purchased at the agricultural produce direct sale place. Also, there are souvenirs unique to hot springs! We also recommend hot spring lotions and hot spring steamed buns.
Main souvenir shop
Nasu Garden Outlet
A resort-type outlet mall where you can enjoy interacting with nature and animals under the theme of loco and around 140 stores including brand fashion, miscellaneous goods, and restaurants. You can enjoy dishes made with local ingredients at the Loco Style Market in the outlet, and you can purchase souvenirs unique to Nasushiobara.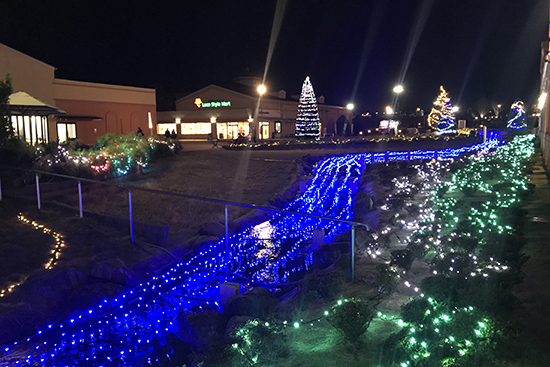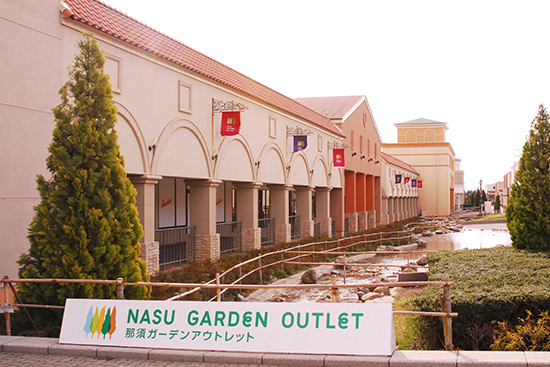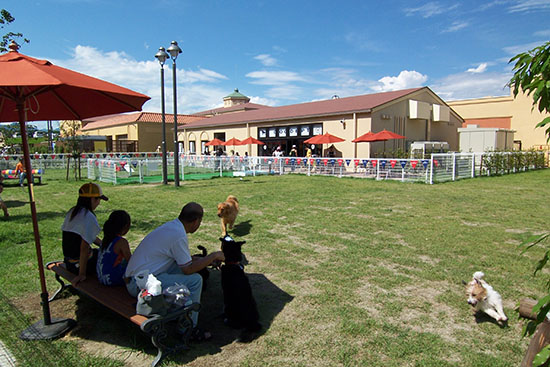 Cheese garden
You can find a wide range of products that make you happy as a souvenir, such as the popular "gyotei Cheesecake" and sweets and tea. You can also enjoy coffee, cakes and curries in the cafe space.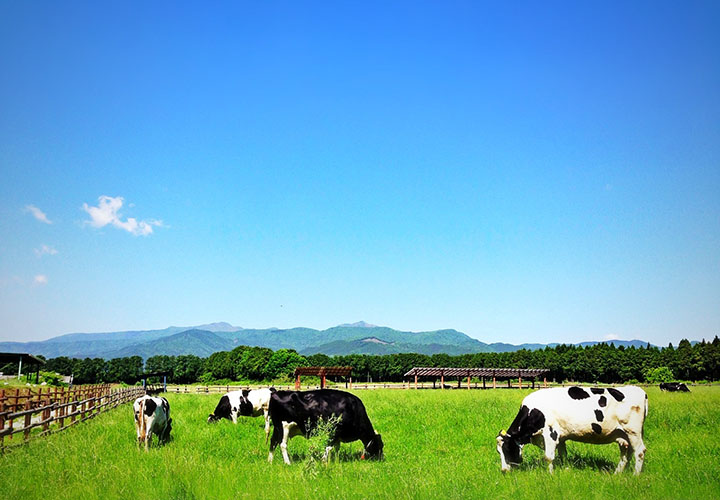 Senbonmatsu Ranch
A ranch facility where you can enjoy various experiences such as parking, free admission, food, shopping, and contact with animals. Dairy products such as fresh milk and ice, and smoked products such as bacon and sausage, which are unique to the ranch, are perfect as souvenirs. You can also enjoy the specialty dish "Ginghis Khan".
Roadside station
It is a convenient roadside station for a drive break, but it is a recommended spot where you can enjoy local specialties and local gourmet food. At Roadside station in Nasushiobara City, there has a variety of products that there are proud of that you would definitely want to visit!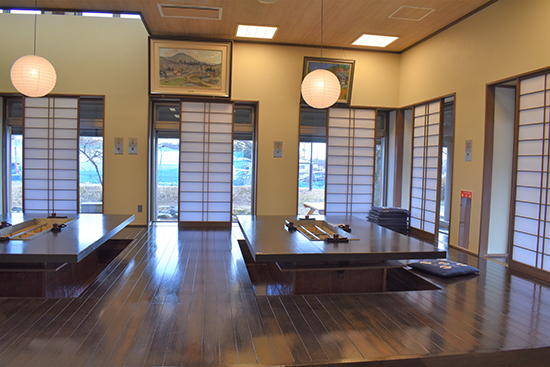 Yunoka Shiobara
You can also enjoy handmade local gourmet foods, as well as a farm produce direct selling shop that sells Shiobara classic highland vegetables, a rural restaurant, and a bread workshop. We are also working on hydroponics of melon, which is rare in Yunoka Shiobara.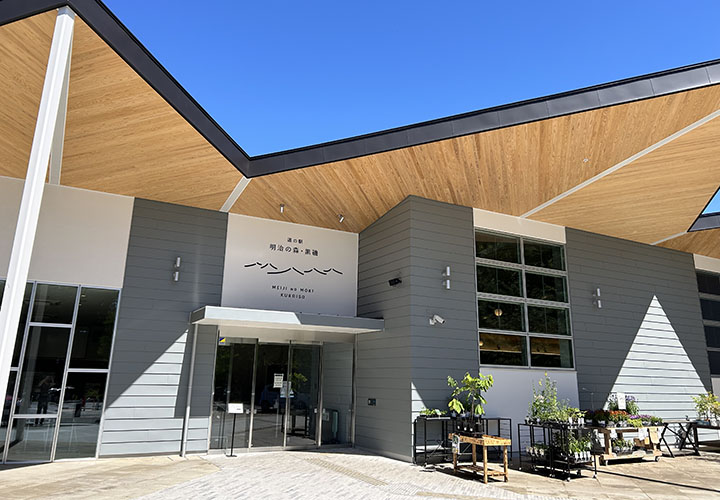 Meiji Forest/Kuroiso
A roadside station surrounded by abundant nature, adjacent to the "Old Aoki Nasu Bettei", a Japanese Heritage site. The farm market inside the roadside station is full of fresh vegetables and special products! There is also a bread workshop, farm restaurant and ice workshop "Aoki no Mori Cafe".
Activities
Nasushiobara has an environment where you can refresh yourself in nature, such as skiing and snowboarding at the largest ski resorts in the Tokyo metropolitan area, nature tours with guides, camping, canoeing, SUP, and fishing.
There are many activities you can experience in Nasushiobara!
Interpretation&translation
We have translators and English-speaking staff at some stations and tourist facilities in Nasushiobara. In case of trouble, please inquire at the following stations and facilities.
| Area | Division | Tourist / public facility name | Presence of translator | English support | Other Language Support |
| --- | --- | --- | --- | --- | --- |
| Shiobara | Tourist Facility | Nasu Monogatari Museum | None | Available | None |
| Kuroiso | Station | Kuroiso Station | Available | None | None |
| Kuroiso | Station | Nasushiobara Station | Available | Available | None |
| Nishinasuno | Station | Nishi Nasuno Station | Available | Available | None |
Stations and tourist facilities that can use Wi-Fi
Free Wi-Fi is available at some stations and tourist facilities in Nasushiobara city.
| Area | Division | Tourist / public facility name |
| --- | --- | --- |
| Shiobara | Tourist Facility | Shiobara Monogatari Museum |
| Kuroiso | Station | Nasushiobara Station |
| Kuroiso | Touris Facility | Michi no Eki Meiji no mori Kuroiso |
| Nishinasuno | Tourist Facility | Senbonmatsu Ranch |
Transportation to Nasushiobara City
Nasushiobara City can be reached from Tokyo by train, bullet train, car or highway bus. In this section, we will introduce transportation from Tokyo to Nasushiobara City, as well as transportation from nearby tourist destinations and the Shinkansen station, Nasushiobara Station.
By train
Access from Tokyo
Tohoku Main Line (about 3 hours)
Tokyo Station or Ueno Station

Utsunomiya Station

Nishi-Nasuno Station, Nasu-Shiobara Station or Kuroiso Station
Tobu Line (about 3 hours)
Asakusa Station

Imaichi-shi Station

Kami-Miyo Shiobara Onsenguchi Station
Access from Nikko
Nikko Line (about 40 minutes)
Nikko station

Utsunomiya Station
Utsunomiya Line (about 50 minutes)
Utsunomiya Station

Nishi-Nasuno Statio, Nasushiobara Station or Kuroiso Station
By Shinkansen
Access from Tokyo
Tohoku Shinkansen (about 1 hour and 10 minutes)
Tokyo station or Ueno station

Ohmiya Station

Nasushiobara station
By cars
Access from Tokyo
Tohoku Expressway (about 1 hour 30 minutes)
Urawa IC

Nishinasuno Shiobara IC or Kuroiso board room IC
Access from Nikko
Nikko Utsunomiya Road / Tohoku Expressway (about 1 hour)
Nikko IC

Nishinasuno Shiobara IC or Kuroiso Itamuro IC
By highway bus
Tohoku Expressway (about 3 hours)
Busta Shinjuku

Agripal Shiobara
Access to each destination from Nasushiobara Station
When heading to Shiobara Onsen
Route bus JR bus Kanto (about 1 hour 10 minutes)
Nasushiobara Station

Shiobara Onsen Bus Terminal
Profitable tour ticket
If you want to go to Shiobara Onsen, take a local bus! ! Advantageous free tickets are sold.
Take a leisurely hot spring, canyon tour on the local bus of the JR bus.
Each ticket is sold on the bus.
When heading to Itamuro Onsen
Route bus Kanto Motor (about 50 minutes)
Nasushiobara Station

Itamuro Onsen
Recommend Plan
Tour sightseeing spots by sightseeing taxi
It is a sightseeing tour using a chartered taxi that allows you to enjoy sightseeing slowly.
We have Shiobara Onsen Course, Itamuro Onsen Course, and Nasu Onsen Course.
If you get on board for 4 people, it is OK for 2450 yen per person! You can use it at a good price.
Duration: 150 minutes for each course
Price: One way for each course 9,800 yen (tax included)
* Reverse route of course is also possible.
* A fee will be charged separately for the facilities you visit.
Half-day sightseeing tour
Seasonal recommended tour with guide
It is a very convenient sightseeing tour when going to Shiobara Onsen or Itamuro Onsen.
Please use it when you stay.
Nasushiobara Station⇔Shiobara Onsen Nasushiobara Station⇔Itamuro Onsen
* Customers staying in either Shiobara or Itamuro can visit each hot spring on the same tour.
Tour fee 2,000 yen (tax included) per person, one way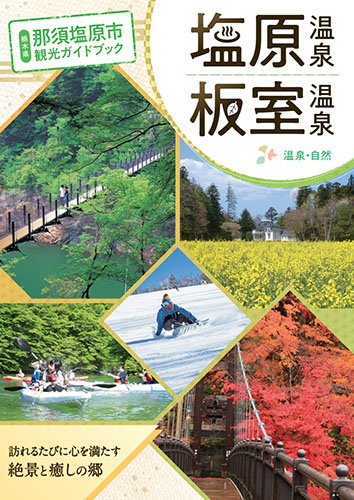 Nasushiobara City Tour Guidebook
This is a must-have book for your trip to Nasushiobara, which is a compact collection of famous places, gourmet foods, and hot springs in Nasushiobara.